**WARNING BEFORE YOU SCROLL: some images used below may spoil the film.
There is fashion inspiration all around us, so why not tell you about some of the places I find the most inspiration for my ensembles and personal style? Heathers is definitely a film where I pull a lot of style influence. Released in the 1980s (quite the generation for the fashion world!), Heathers takes place in an Ohio high school as we follow Veronica (portrayed by Winona Ryder), a teen who tries to make her way into the "in-crowd", consisting of three girls, all, coincidentally, with the name Heather. Along the way, she meets J.D. (played by Christian Slater), a rebellious, somewhat psychotic boy, who involves her in some seriously devious schemes.
I won't spoil the film for you, because if you haven't seen it, you definitely should. It's a ~teen girl~ must, in my opinion. Not to mention, it's available on Netflix!
Call him a psychopath all you want, but I'll always have a huge crush on J.D....
Not even just the outfits in the film were positively inspiring, but the scenery alone. Okay, Ohio may not be the most beautiful place on earth, but this film made small town living seem positively chic. Plus, what fashion-forward girl isn't drawn to the stain glass windows and beautiful architecture of a church. (And for those of you who haven't seen the film, let's just say we see the inside of a church quite often throughout the film)
Ah, what is it that we love about fashion of the 1980s? Was it the shoulder pads? The teased hair? The mixed patterns? We may never know, but the 1980s will remain a colourful, revolutionary decade in history for style.
Although some may argue that the 1980s were the "fashion blindspot" of the world, I whole-heartedly disagree. The transition from 1970s wear (which I also adore) was shocking and new, two things I am quite drawn to.
Who doesn't love cute tights, socks, and leggings to add some *pop* to your outfit?
Maybe it's the monocle she wears while writing in her journal, or perhaps her taste in boys, but I've always found myself to identify with Veronica the most out of all four ladies of the film. She had a rebellious sense of style that stood out, while still having subtlety. (And of course, she always included some blue!)
By far my favourite outfit from the film! Heather Duke is the definition of posh.
So, dear readers, I hope this has helped you pull some inspiration for yourself. Check out the
Heathers
essentials below and get started! Just remember to keep the attitude to a minimum.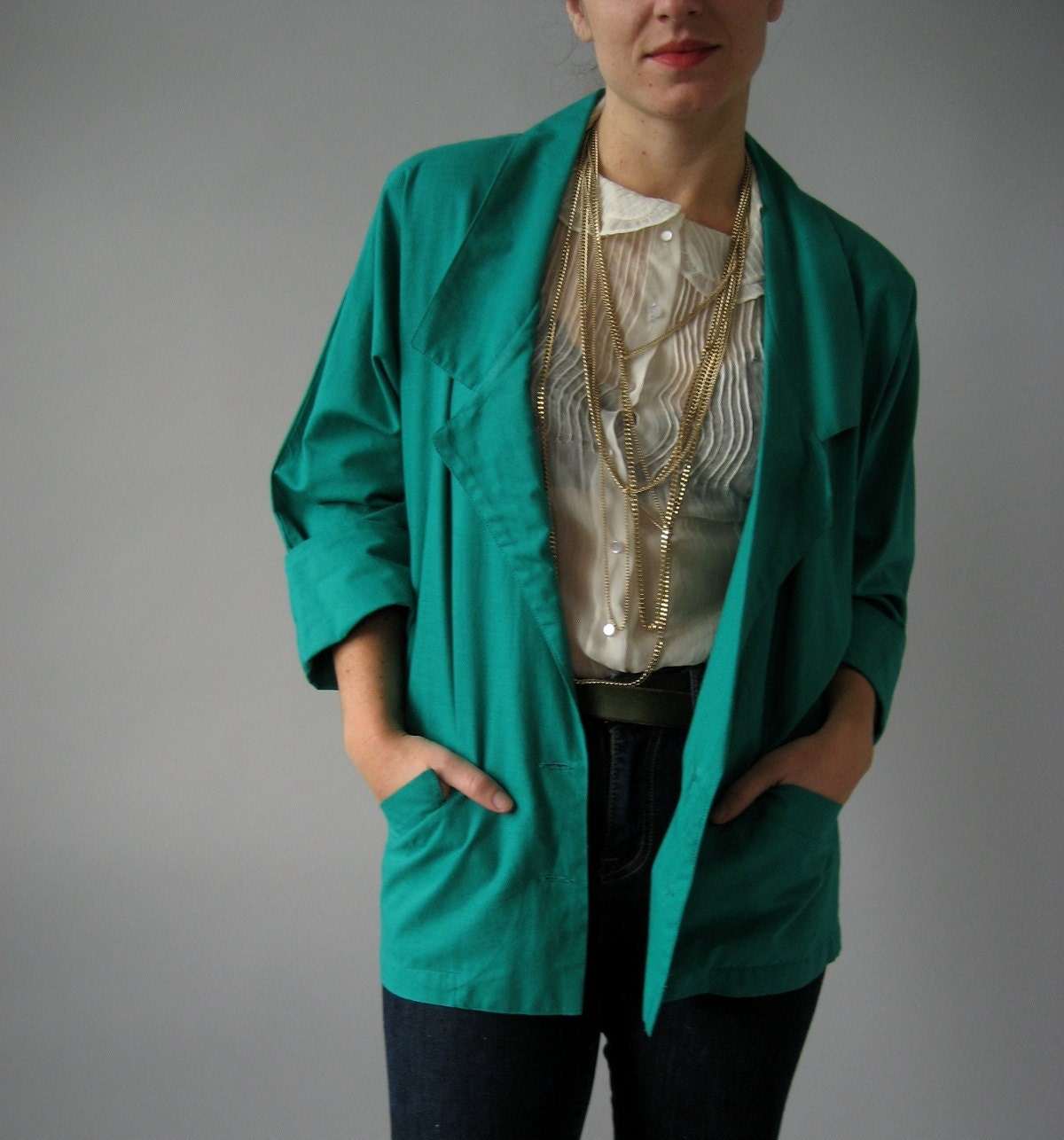 Nothing says Heather Duke like a green blazer!
(via Etsy)